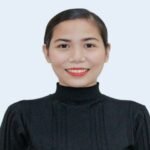 About Candidate
Efficient and respectful room attendant with expertise working at various high-end hotel. Passionate about cleanliness and job well done. Consistent in anticipating guest needs and working to uphold high-end standards.
Location
Education
B
Bachelor of Science in Hotel and Restaurant Management
2015-2015
Work & Experience
H
Housekeeping Associate
June 4, 2019 - September 10, 2020
• Stock and sort supplies. • Vacuum, clean, dust and polish guest rooms. • Make beds, change sheets, remove and replace used towels and toiletries. • Deliver and retrieve items on loan to guests e.g. iron and ironing boards. • Ensure security of guest rooms and privacy of guests.
K
KITCHEN STAFF/ ASSISTANT COOK
June 10, 2018 - September 9, 2018
• Cleaning all dishes, work stations, cooking equipment, and food storage areas in accordance with food safety regulations. • Washing, chopping, shredding, and grating ingredients. • Sweeping and mopping floors, as required. • Assisting with the unloading of deliveries. • Storing ingredients according to prescribed food safety regulations. • Assisting with the monitoring of inventory. • Reporting all damaged or faulty equipment to the kitchen manager. • Cleaning trash cans and disposing refuse on a regular basis.
B
BANQUET SERVER/ WAITRESS ( On the Job Training)
December 7, 2017 - February 7, 2018
• Set up buffets with food presentation standards and practices in mind, ensuring safe food handling performance. • •Serve plated dinners to guests and respond to requests for beverages, appetizers and other needs. • •Communicate with banquet supervisor as well as other servers and event organizers. • •Clean up venue after event ends and assist with inventory, food storage and other closeout tasks. • Offers food menu to the guests